Face coverings have become part of our daily lives as one of the steps we take to help slow the spread of Covid-19 (seek recent government advice on facial covering requirements).
However, wearing a face covering can cause a variety of skin issues. For those with eczema, wearing a face covering can mean an increase in skin irritation and worsening of flare-ups.
While EPIMAX® creams, gels and ointments help soothe skin and keep itching at bay, Paula Oliver, dermatology nurse consultant*, has also shared her top tips to help make skin more comfortable in a face covering:
Choose your face covering material carefully1
Consider the material your face covering is made from to help prevent skin irritation. Soft, natural fabrics such as cotton, bamboo and silk are best for those with facial eczema, as these materials are much more lightweight and comfortable.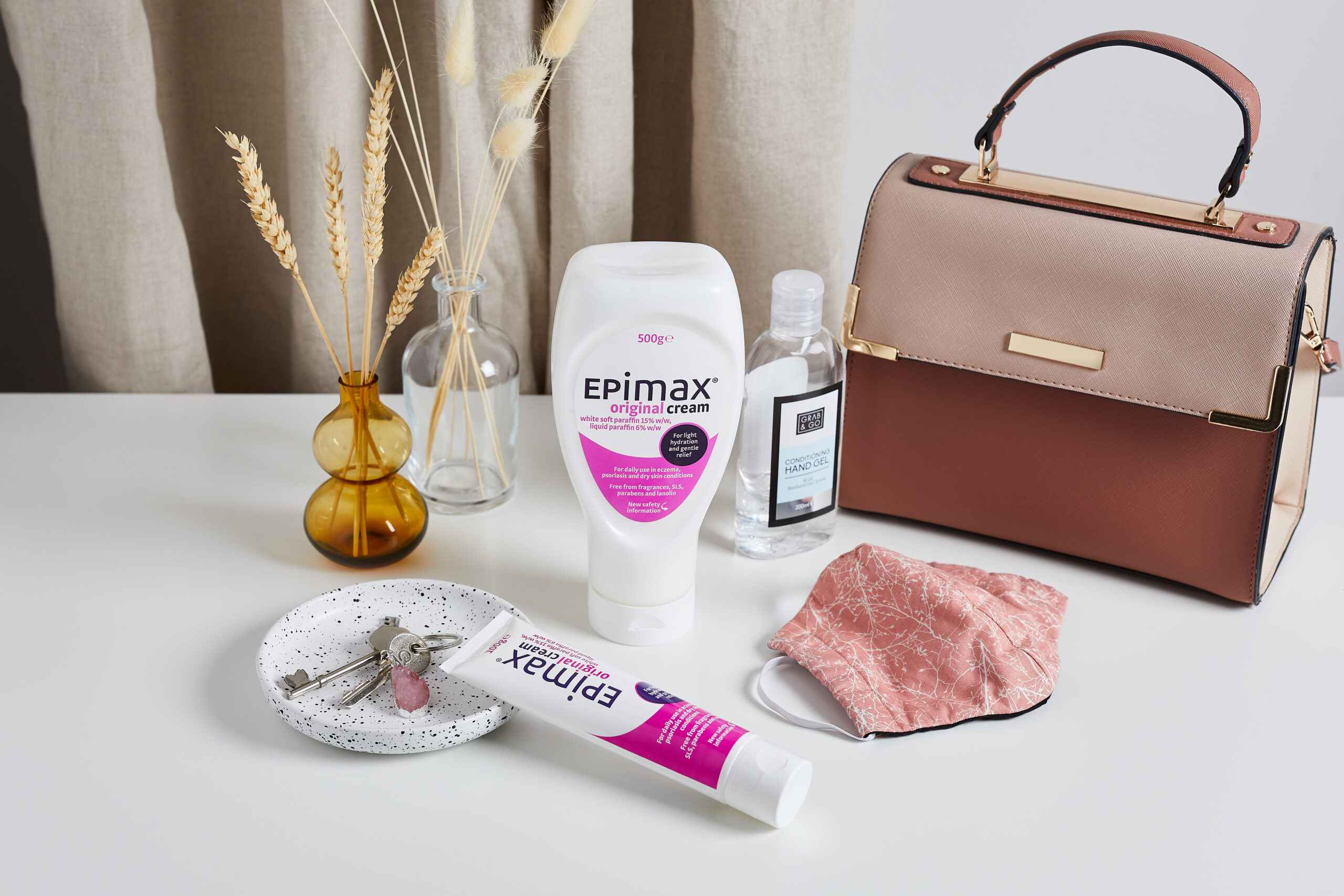 Check the fit of your face covering
The way that your face covering fits is also important, if it is too loose, it can cause chafing, but being too tight can cause it to begin to rub on sensitive areas. Try choosing a face covering with cloth ear loops rather than elastic straps, as these are less likely to irritate the skin; or look for one that ties around the back of the head. A face covering that features a bendable piece across the bridge of the nose can help you to mould the fit of it to your face. Ideally, it should fit snugly around your nose and mouth but shouldn't feel tight.
Washing your mask
It is important to wash your face covering after you've worn it, to prevent any germs and bacteria from building up. Don't use any harsh detergents or fabric softeners that you know don't agree with your skin, as this can aggravate your eczema.
Keep up a good skincare routine
The skin around your mouth, cheeks and nose is very delicate so it is important to take care of it. To avoid your face getting too hot, try not to apply an ointment to your face shortly before putting on your face covering.1 Moisturise when taking off your face covering, particularly at night when you don't have to wear it. Wearing a face covering is also the perfect excuse to go make-up free and give your skin a break from cosmetics.
*The views of Paula Oliver are entirely her own as a dermatology nurse consultant, and she does not endorse EPIMAX®
Click here to find out more about the EPIMAX® range.
References