As well as wearing a face covering, regular handwashing for at least 20 seconds1
(singing 'Happy Birthday' as you go) is an important way to help reduce the risk of spreading Covid-19. 
If you have eczema, the recommendation when it comes to hand washing is to follow the government guidance; to wash hands with soap and water, rather than with an emollient soap substitute and water (the advice you might usually follow). This is because soap is much more effective at removing the virus from the skin than water alone.2
However, repeatedly using water and soap, or hand sanitiser can cause irritation, leading to dry skin and hand eczema.
Current handwashing advice2
After you've washed your hands with soap and water, wash them again with your emollient soap substitute and water. This will help to protect the skin and keep it well-moisturised.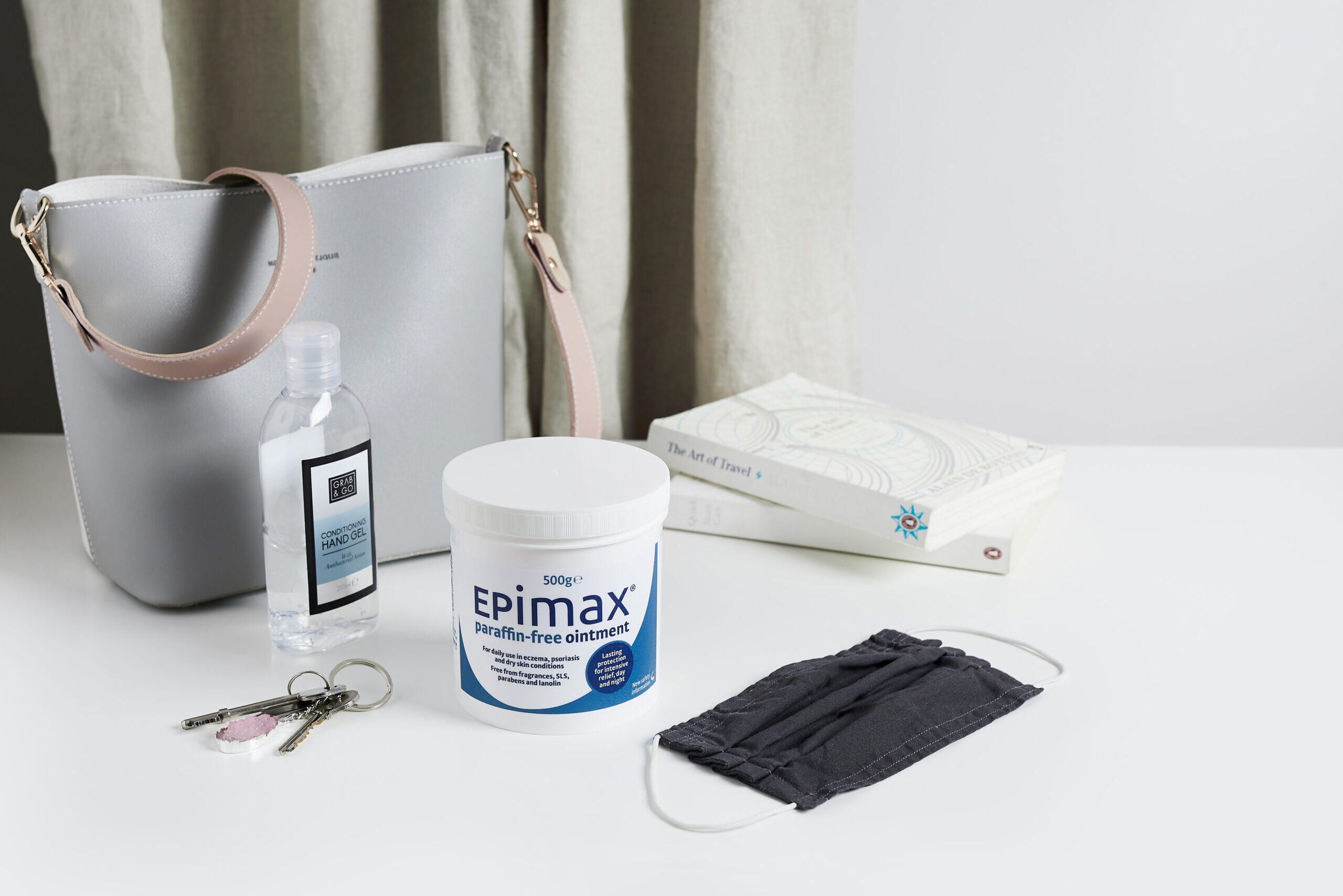 Top Tips for keeping hands comfortable
Here are some top tips, including using EPIMAX®, to help you keep your skin comfortable after keeping them clean3:
Pat your skin completely dry instead of rubbing.
Apply your EPIMAX® generously after washing your hands and reapply throughout the day whenever the skin feels dry, to comfort the skin and minimise any irritation. Many of us now keep hand sanitiser around the house, in our bags and in our cars, but we should also have EPIMAX® ready to use afterwards.
Consider using a heavier emollient such as EPIMAX® Isomol Gel or EPIMAX® Ointment to give your skin an extra boost of hydration.
To soothe your hands overnight, apply your emollient and then wear clean cotton gloves to lock in the moisture.
Wear plastic or rubber gloves (with cotton linings) as a barrier to the skin if your hands are going to come into contact with any water or detergents, for reasons other than washing your hands. Nitrile gloves can be bought online or from chemists.
Wear warm gloves to protect your hands when you go outside in the cold weather, as the cold can be drying to the skin.
Why not explore the EPIMAX® range using our 'Find My EPIMAX®' tool, to find a moisturiser that works for you, your dry skin, and your lifestyle.
References: