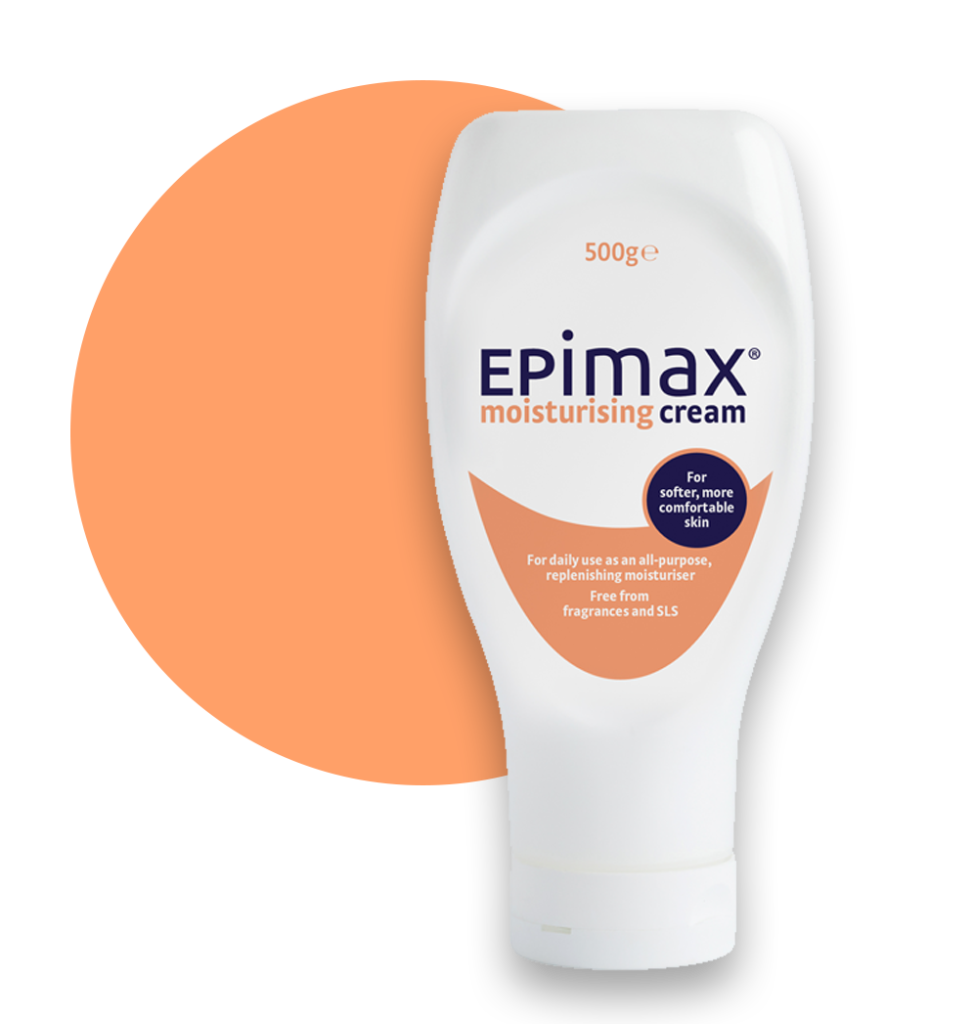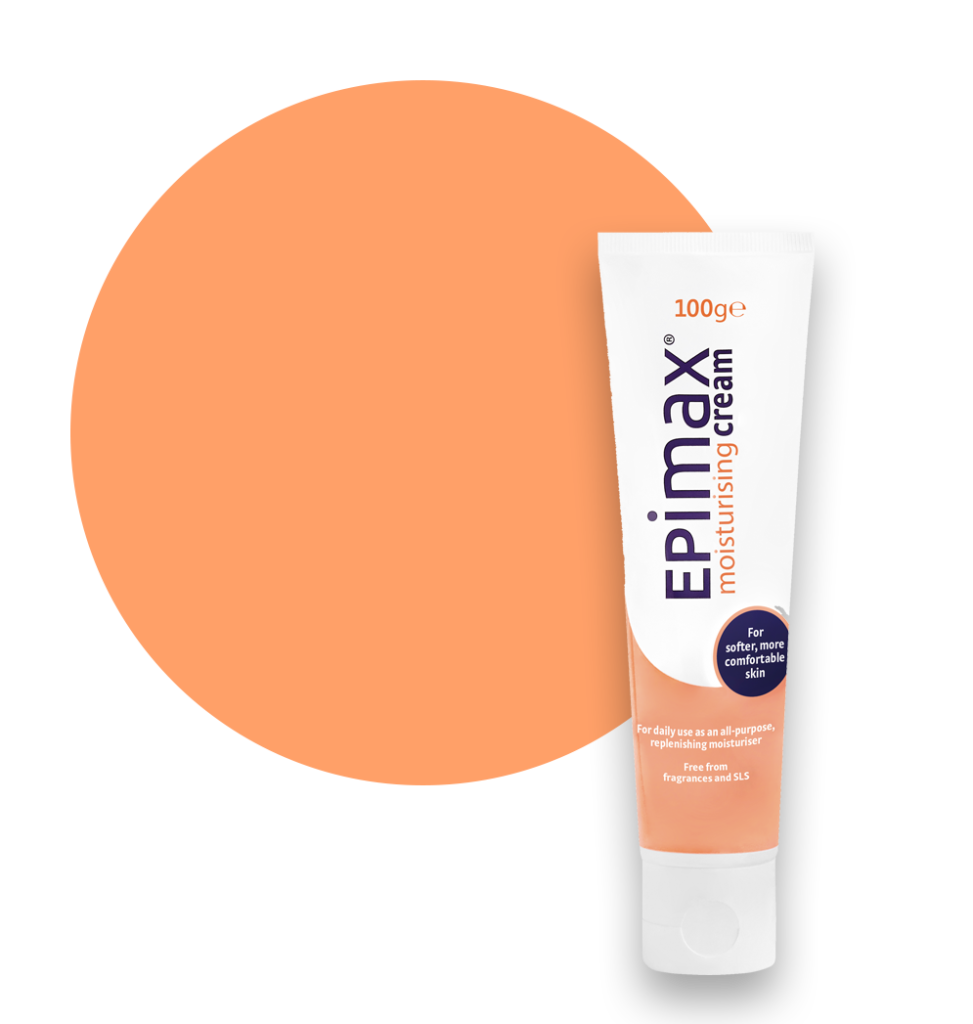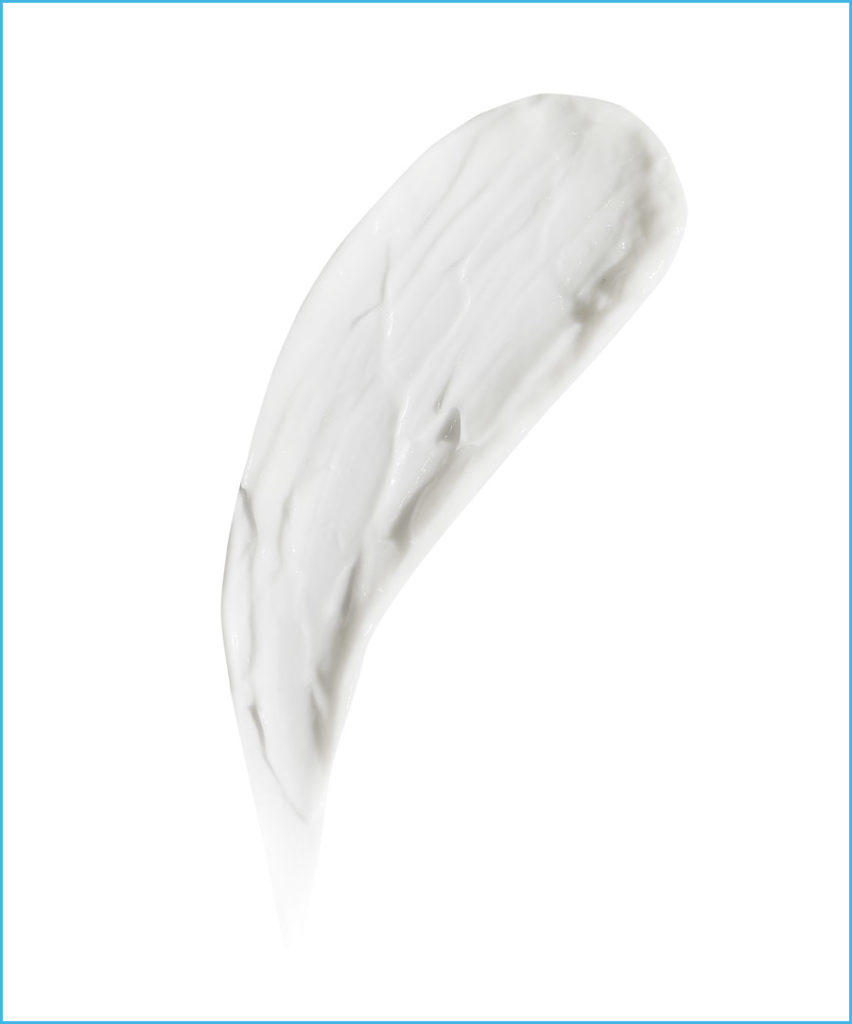 For softer, more comfortable skin
Your daily, all-purpose replenishing moisturiser to soothe and relieve discomfort.

Formulated with dry skin in mind, this light, cream formulation is easily absorbed into the skin. To keep skin comfortable, it can be applied every day to soften, protect, and moisturise dry skin.
It is suitable for use by the whole family, including children over the age of one month.
Discover how EPIMAX® Moisturising Cream compares to the other products in the range. Hover over our hydration scale to explore how much relief each product offers.
Always read the label: This product contains paraffin, which means that any fabric (clothing, bedding, dressings etc) that has been in contact with these products burns more easily and is a serious fire hazard. Therefore, you should not smoke or go near naked flames when using this product as there is a risk of severe burns.
If you click the below 'Buy now' button, you will leave the EPIMAX® website and will be re-directed to an external site
For the whole family (including children over the age of one month) to use as a daily moisturiser to keep skin comfortable and hydrated.
Daily use in eczema, psoriasis and other dry skin conditions
Main ingredients
White soft paraffin 14.5% w/w,
Liquid paraffin 12.6% w/w,
Anhydrous lanolin 1% w/w,
Full ingredients
White soft paraffin 14.5% w/w, light liquid paraffin 12.6% w/w, anhydrous lanolin 1% w/w, glyceryl monostearate, cetostearyl alcohol, PEG-40 caster oil, sodium cetostearyl sulphate, hydroxyethyl acrylate/sodium acryloyldimethyl taurate copolymer, methyl hydroxybenzoate, propyl hydroxybenzoate, sodium hydroxide, citric acid monohydrate and water.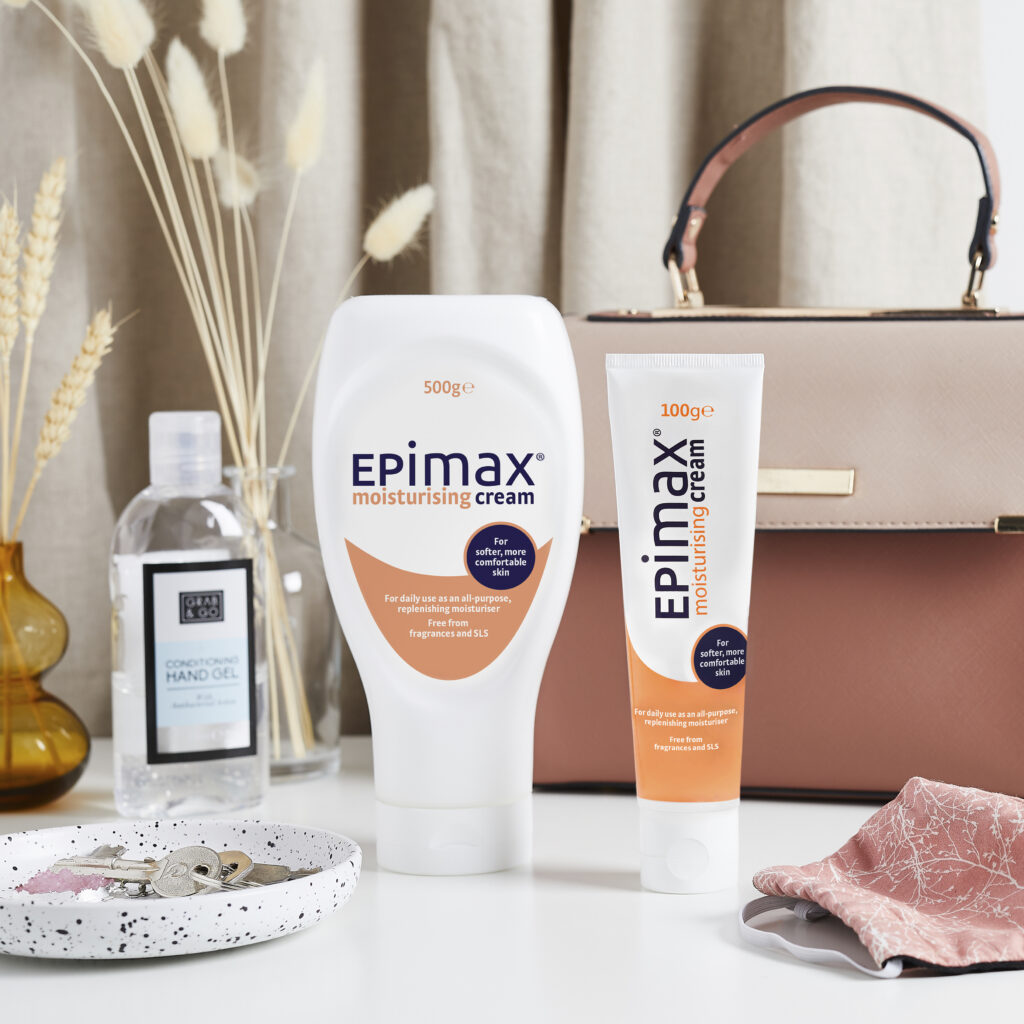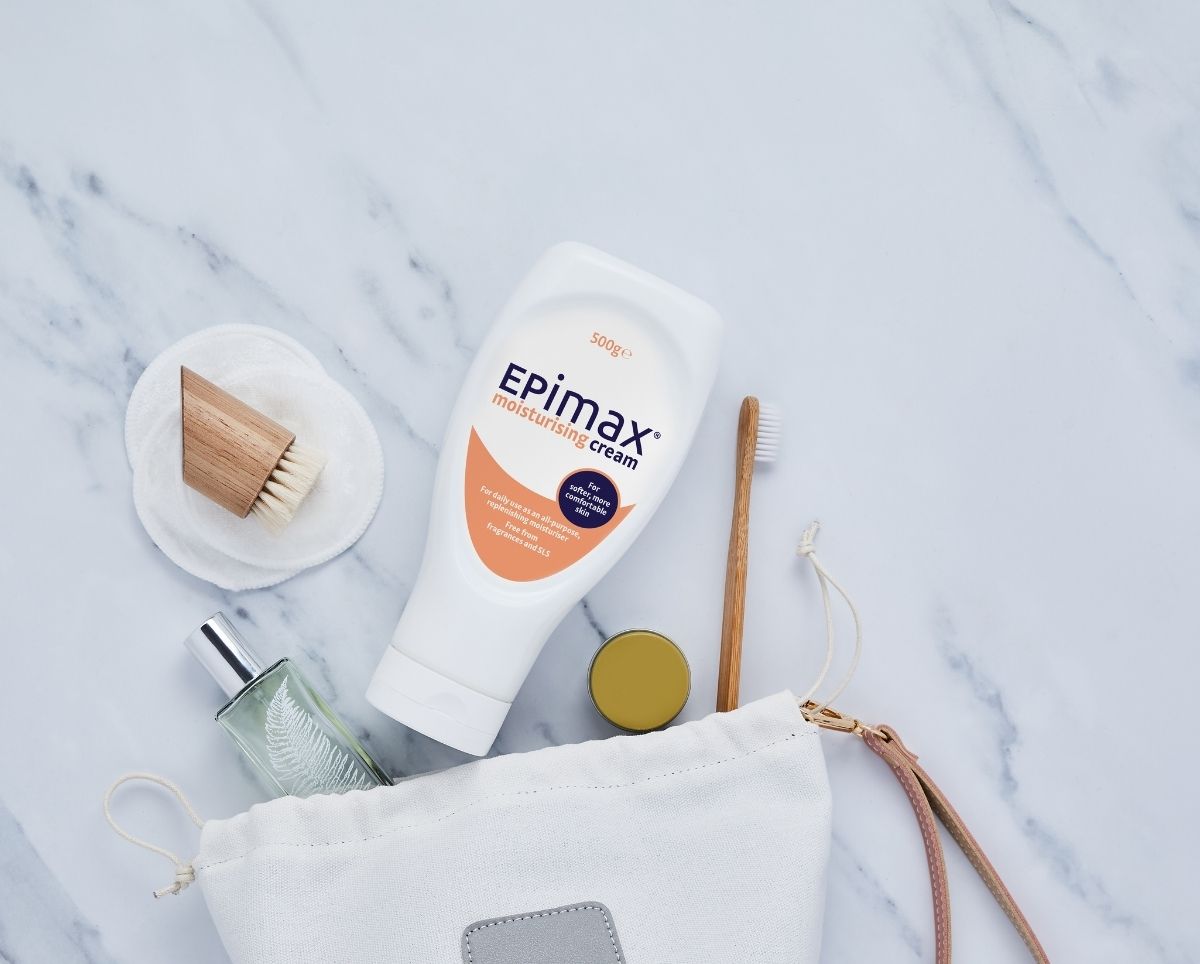 Apply to skin as frequently as required, smoothing gently into the affected areas in the direction of hair growth. 
To use as a skin cleanser or a soap substitute, use as required instead of soap when washing in the bath or shower.
We know that one of the key factors to keeping your skin comfortable is finding an emollient that works for your skin and lifestyle. So, we've designed a tool to help you explore our range, and in just a few steps, we'll recommend a product we think you might like.